What is an International Board Certified Lactation Consultant?
To become an International Board Certified Lactation Consultant (IBCLC) requires hundreds Clinical Lactation Counseling hours and passing an Internationally Board Certified Examination covering current, evidence-based information and evaluation skills. The requirement of maintaining this License includes documented continuing education or re-examination every 5 yrs. This credential is the highest standard currently available.
Philosophy
Providing guidance for families to honor their infant feeding goals. Strengthening each person's confidence in their natural parenting abilities. Creating a healing, nurturing environment for all members of the communities I serve.
Mission
Advancing community health by protecting, promoting and supporting optimal nutrition for babies. Offering professional, evidence-based, lactation counseling and education to parents at home and in the workplace.
About Devorah
I have been practicing nursing for over seventeen years. I worked in the Med-Surg Oncology unit at Scripps Mercy Hospital in San Diego, then in the Cardio-thoracic ICU at Children's Hospital of Los Angeles. I was trained as a Labor & Delivery nurse in New York Methodist Hospital before returning to Eugene to practice Pediatrics and Maternal & Child Health. Spent 13 years as a Labor & Delivery Nurse at Sacred Heart Riverbend and teaching monthly prenatal classes for Pacific Women's Center. Currently works in the main operating room at RBMC.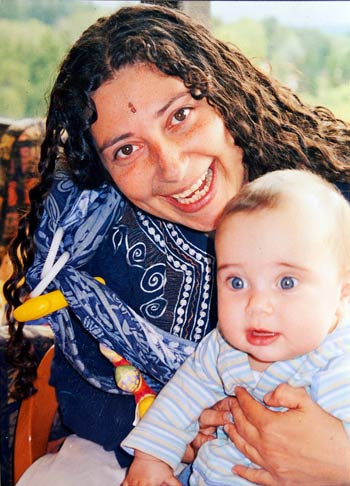 Thank you for your interest!
My advanced certifications include: International Board Certified Lactation Consultant (IBCLC), Advanced Nurse Lactation Consultant, NRP, PALS & ACLS. I obtained an Associates of Science in Nursing in 2000 and a Bachelors of Science in Maternal & Child Health: Specializing in Lactation Consulting in 2010 from The Union Institute and University in conjunction with Healthy Children and the Center for Breastfeeding. As a working mother of four children, ranging in age from 14 to 21, I have a broad range of both personal and professional experiences in the hospital, birth center and home birthing communities.
Contact Devorah Bianchi RN, IBCLC, to inquire further about the services offered or to request on site lactation counseling and education for patients or employees.